21st century education is changing rapidly and educators around the world are having to adapt — especially with regard to using technology in the classroom. Naturally, teachers and parents alike are wondering: What are the best math apps for kids?
Radio in the early 1920s sparked a revolutionary wave of learning with on-air classes for students within listening distance.
In 1951, videotapes set the stage for new, visually-engaging instructional methods. The handheld calculator launched in 1972, enabling students to make on-the-fly calculations without employing mental math practices. And now with devices like iPhones, iPads and Android tablets, the market for interactive learning experiences has boomed. As of October 2022, according to Educational App Store, there are an estimated 520,000 apps categorized as "Educational." With an endless sea of educational apps to sift through, finding the best apps that effectively build skills, engage students, and boost learning outcomes can be daunting. To help you on your mission for quality learning apps, 
below are 15 of the best math apps for kids.
1. Prodigy Math
Prodigy is a curriculum-aligned, fantasy-based math game used by more than a million teachers, three million parents, and 50 million students around the world.
It offers content from every major math topic and covers 1,500+ skills from 1st to 8th grade, as well as DoK levels one to three! As players compete in math duels against in-game characters, it borrows gameplay elements from role-playing games (RPGs) such as Pokemon. To win, they must answer sets of math questions tailored to their curriculum and learning goals. As a teacher, you can customize these questions to supplement class material. The game also uses adaptive learning and differentiated instruction principles to adjust the content, addressing each student's trouble spots. Students battle…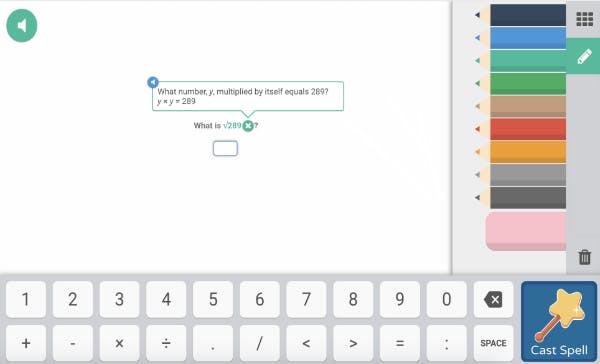 …and students learn! Prodigy Math also features powerful and immediate reporting tools for both teachers and parents. From Progress Reports to Usage Reports and more, use your student or child's data to identify where they're excelling or struggling so you can customize the content in game for them!
Available: Apple App Store, Google Play, Amazon Appstore, Web Age: 5 to 14 Cost: Educators get full access for free, optional Parent Memberships starting available at $6.25/mo
2. Elephant Learning Math Academy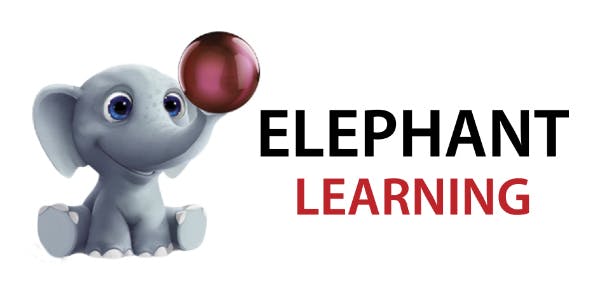 This math platform guarantees children will learn a year's worth of math in three months when they use it 30 minutes a week. Elephant Learning's algorithm provides real-time reports that let you know what your child is working on and how they're progressing through the growing library of mathematics activities. Although they claim to be 100% compatible with all school curriculums — because they "focus on concepts rather than procedures" — Elephant Learning is not curriculum-aligned.
Available: App Store, Google Play, Web
Age: 2 to 16
Cost: $35/month
3. DoodleMaths

According to co-founders Nicola Chilman and Tom Minor, DoodleMaths is like a good tutor. Its adaptive learning technology tailors math content based on students' strengths and weaknesses called "7-a-day" activities. Using the Parent Dashboard, you can see where your child is excelling and where there's room for improvement. Though created in the U.K., DoodleMaths is also aligned to the U.S. Common Core Standards.
Available: Apple App Store, Google Play Store
Age: 4 to 14
Cost: £7.99 per month ($9.22 USD) or £69.99 per year ($80.74 USD)
Note: We converted prices above from the British Pound to the approximate United States Dollar.
4. CK-12

A California-based non-profit organization, the goal of CK-12 is to increase access to free and customizable open educational resources. When a student signs up, they will gain access to a variety of free lessons in STEM subjects. Instead of sifting through traditional hardcopy textbooks, CK-12 breaks them down into easy-to-digest concepts in forms such as:
Textual descriptions
Video lectures
Multimedia simulations
Photo galleries
Practical experiments
Flash cards
Available: Apple App Store, Google Play Store, Web
Age: 4 to 18
Cost: Free
5. Khan Academy

This self-described "global classroom" contains personalized learning resources for all ages, in and out of the classroom. Khan Academy provides instructional math videos that help students build basic math skills as they walk through common math problems. Learners then complete a series of questions to test out what they've learned. From practice exercises to instructional videos created by math content specialists, adaptive technology helps identify strengths and learning gaps. Now, they've introduced Khan Academy Kids which they hope will "inspire a lifetime of learning and discovery." This includes math
Available: Apple App Store, Google Play Store, Web
Age: Any
Cost: Free
6. Buzzmath
Buzzmath is a math resource broken down into three stages, based on the following age ranges:
6-7 years old: Beginning to discover math
8-11 years old: In search of lost knowledge
12-16 years old: Save Buzzcity
Each stage has a set of missions for students to complete, where they'll answer math questions and progress through a particular curriculum. Buzzmath is aligned with Common Core and have separate paid plans for parents and teachers.
Available: Web
Age: 8 to 14
Cost: Parents pay $20/month or $120/year, teachers and school administrators will need to request a quote
7. Rocket Math

Complete math missions to build your own rockets and launch them into space! Dr. Don Crawford, the original paper-and-pencil Rocket Math author, created this app to help children learn math facts in each operation. There are 26 levels — A to Z — and each one has three achievements: take-off, orbit, and universe. Any time students can't answer a math fact in three seconds or less, Mission Control gives the problem and answer. Then you have to prove you've learned it. Teachers can create an account and buy seats for their classroom. However, for parents who don't need a plan with multiple seats and the ability to track student progress, the iOS app store has two apps:
Add at Home (and subtract)
Multiply at Home (and divide)
Available: App Store
Age: 6 to 14
Cost: $2.99/app
8. Marble Math Junior
Marble Math Junior is designed to help kids in elementary school practice early math, mastering basic math skills like counting and addition. The game features interactive mazes where students must roll a virtual marble to the correct answer, using problem-solving skills as they go. Marble Math Junior is pretty hands-on and might even be a fun challenge for gifted students in pre-k. Available: Apple App Store, Google Play Store, Amazon App Store Age: 5 to 8 Cost: Free
9. Operation Math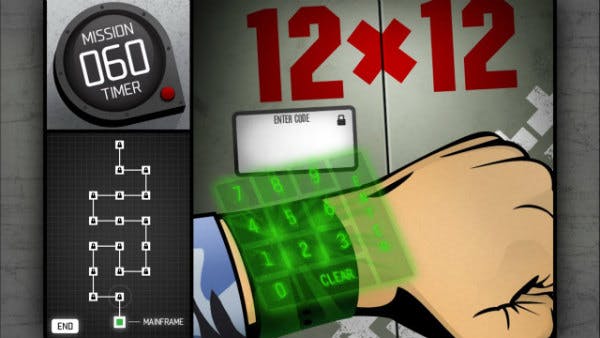 Earn the latest spy gear on your quest to defeat Mr. Odd! Operation Math creates a learning adventure out of math drills — from the streets of Paris to the pyramids of Egypt. Kids will have access to training runs and 105 missions, each with selectable math operations and skill levels. In case you need a refresher, there are quick reference math tables in game to help them succeed.
Available: Apple App Store, Google Play Store
Age: 6 to 12
Cost: $3.99
10. Motion Math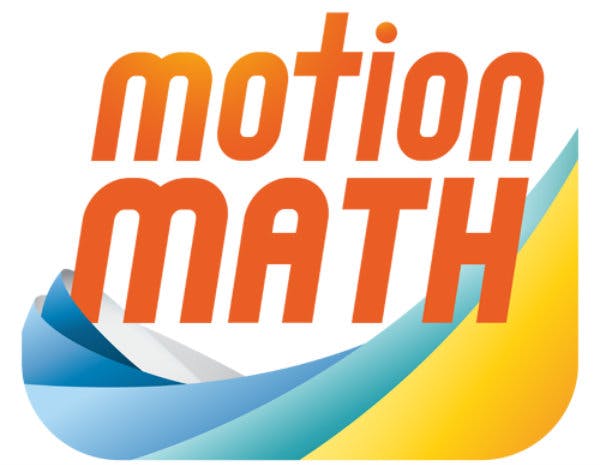 This adaptive game helps students master the most challenging standards from K-6. Its creators built their instructional math games based on growth mindset research to help improve math fluency and conceptual understanding. Once teachers sign up and provide students with an access code, they gain access to over 900 levels of adaptive math content, including:
Number line
Fractions, decimals, percents
Word problems
Operations
Mental math
and more
Available: Apple App Store, Web
Age: 4 to 14
Cost: Free (in-app purchases of $2.99 to $29.99), free pilot for teachers (with subsequent payments)
11. Math Learning Center

The 11 apps in The Math Learning Center are based on visual models from Bridges in Mathematics, a comprehensive PK–5 curriculum that equips teachers to fully implement the Common Core State Standards. Though they aren't gamified like other math apps in this list, they provide a digital alternative to traditional flashcards and worksheets. Their list of math apps include:
Fractions
Geoboard
Math vocabulary cards
Money pieces
Number frames
Number line
Number pieces
Number rack
Pattern shapes
Partial product finder
Available: App Store, Web
Age: 4 to 11
Cost: Free
12. DragonBox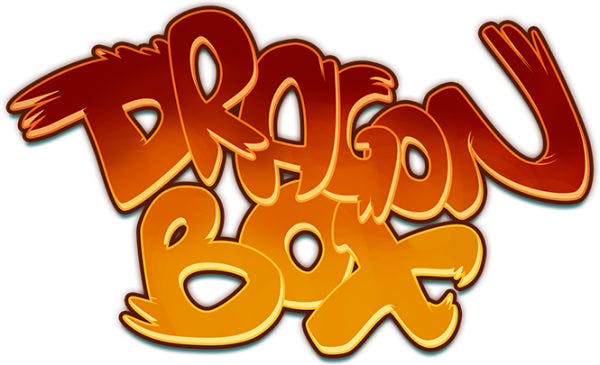 Now owned by quiz app Kahoot, this group of apps covers numbers, addition, subtraction, multiplication, division, algebra, geometry and more. According to DragonBox, their method "is a unique approach that uses motivation-based learning techniques to give children a deeper understanding of how and why things work." They achieve this through helping students engage with, explore, reflect on, and apply what they're learning and practicing.
Available: Apple App Store, Google Play Store
Age: 4 to 8+
Cost: Free, with in-app purchases between $9.99 to $89.99
13. IXL
IXL has a wide coverage of curriculum levels from pre-K to 12th grade, including in other subjects like language arts and science. The app can also be used in preparation for SATs, ideal for high school students. Available: Apple App Store, Google Play, Amazon App Store Age: 4-18 Cost: Memberships between $9.95 and $19.95 per month, teachers and schools will need a quote.
14. Splash Math
While Splash Math has single-grade apps available, the All Grades version allows children to practice content from 1st to 5th grade. This way, if your child masters 2nd grade math skills, they can go on to start learning 3rd grade ones. Curriculum-aligned with 351 math skills to be learned, this app from SplashLearn adapts to your child's level and encourages self-paced learning. Using their Parent Connect App, you can get notifications on progress improvement and skill completions. Available: Apple App Store, Web Age: 4 to 14 Cost: Free to sign up, subscriptions available at $7.99 to $11.99 per month
15. Moose Math
Now part of Khan Academy, Moose Math is a free math app that helps kids practice basic math skills. The app follows an adventure format as kids complete 5 different activities:
Moose Juice: Create smoothies while practicing counting, addition and subtraction
Paint Pet: Paint pets by counting the number of dots
Pet Bingo: Solve addition, subtraction and counting problems to get BINGO
Lost & Found: Learn and sort through shapes and colors
Dot to Dot: Help the Dust Funny find his way home by joining the dots
Moose Math is mostly aimed at younger students, particularly those just starting elementary school or in early learning. All questions shown in Moose Math align with Common Core standards, including on skills like counting and geometry.
Available: Apple App Store
Age: 2 to 7
Cost: Free, with optional donations
How to choose the best math apps for kids
So, you've checked out the best math apps for kids but are still unsure which one to use. We understand how challenging it can be to choose the right one. If you're in that boat, check out the nine qualities you must assess when choosing math software:
DoK range
Teacher control
Adaptivity and differentiation
Curriculum alignment
Data actionability
Ease-of-use
Training and support
Student engagement
Cost
The guide above will walk you through those qualities in detail, ensuring you make the best choice for your students or children as possible!
Source:
Prodigygame