Florida provides a variety of school choice options, including the following scholarship programs.  These programs allow parents unprecedented choice among public and private schools for the best educational setting for their child.
The McKay Scholarship Program for Students with Disabilities provided over 30,000 Florida students with special needs the opportunity to attend a participating private school during the 2014-15 school year. The McKay Scholarship Program also offers parents public school choice. A parent of an eligible special needs student may choose to transfer the student to another public school. 
To expand educational opportunities for children of families that have limited financial resources and to enable children in this state to achieve a greater level of excellence in their education, the Florida Legislature created the Florida Tax Credit Scholarship Program in 2001. The law provides for state tax credits for contributions to nonprofit scholarship funding organizations, (SFOs). The SFOs then award scholarships to eligible children of low-income families.  A student is eligible for a scholarship if the student is currently placed, or during the previous state fiscal year was placed, in foster care, OR the student qualifies for free or reduced-price school lunches under the National School Lunch Act or is on the direct certification list.
The Gardiner Scholarship Program provides eligible students a scholarship that can be used to purchase approved services or products in order to design a customized educational program for the student. Scholarships can be used for specialized services such as speech or occupational therapy, instructional materials, tuition at an eligible private school, contributions to a college prepaid account and more. The program is directly administered by state-approved nonprofit scholarship funding organizations.
"The school-choice issue is not about public versus private; it's about choice. It's about knowing what works well for my family and being able to make that choice for them."
— Parent of a McKay Scholarship Student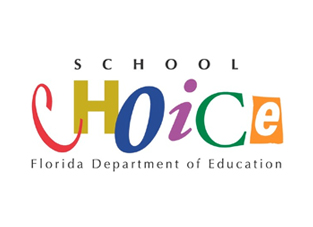 McKay Scholarship
The McKay Scholarships for Students with Disabilities Program, originally created in 1999, provides scholarships for eligible students with disabilities to attend an eligible public or private school of their choice. Students with disabilities include K-12 students who are documented as having an intellectual disability; a speech or language impairment; a hearing impairment, including deafness; a visual impairment, including blindness; a dual sensory impairment; an emotional or behavioral disability; a specific learning disability, including, but not limited to, dyslexia, dyscalculia, or developmental aphasia; a traumatic brain injury; a developmental delay; or autism spectrum disorder.
Eligibility Requirements
In order to be eligible for the McKay Scholarship Program, a student must apply for the program prior to withdrawing from public school. The student must also have an Individual Education Plan (IEP)* or 504 Accommodation Plan, and:
* Please note that students with a "gifted only" designation and an Eligibility Plan (EP) do not meet the eligibility criteria for the McKay Scholarship Program.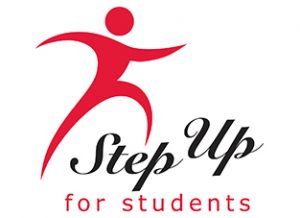 Step Up For Students

FL Tax Credit Scholarship Program

Step Up For Students provides legislatively authorized K-12 scholarships and related support to give disadvantaged families the freedom to choose the best learning options for their children.
Step Up For Students is a state-approved nonprofit scholarship funding organization that helps administer two scholarships for Florida schoolchildren: the Florida Tax Credit Scholarship Program (FTC) for low-income families and the Gardiner Scholarship (PLSA) for children with certain special needs.
Public education is rooted in the promise of equal educational opportunity, and nowhere is that covenant more relevant than in the lives of children who live near poverty or for students with certain special needs. A quality education should not be determined by financial means nor disability. Through the scholarships, (SUFS) empowers parents to give their children a chance at a brighter future.
The FTC scholarship program was created to benefit children whose educational options are limited by household income. The scholarships are not tied to the performance of public schools nor the students who receive them. The program is different primarily because it directly targets students with the fewest options available. The latest state-commissioned research determined that students who receive the FTC scholarship are among the lowest-performing in the public schools they leave behind. This means the FTC scholarship is serving the most disadvantaged children in Florida. These scholarships provide parents a way to help their children find success. 
"helping public education fulfill the promise of equal opportunity"
These scholarships are offered as options in the same way that public education is offering an expanding array of choices. One common mistake people make about these scholarships is to view them as an indictment of public schools. However, they are intended to strengthen public education by offering options to struggling schoolchildren. We consider ourselves to be partners with public schools, and oftenthat represents a genuine expression of how we view our role in the larger education system.
The Gardiner Scholarship (PLSA)

The Gardiner Scholarship (PLSA) program helps parents individualize the educational plans for their children with certain special needs. The program, previously called the Personal Learning Scholarship Account, was named the Gardiner Scholarship in January of 2016. The new name honors Florida Senate President Andy Gardiner, who led the legislative effort to create the program, and his family. Gardiner and his wife Camille have championed the cause of children with unique abilities for many years. The Gardiners have two daughters and a son, Andrew, who has Down syndrome.
A different kind of scholarship: The Gardiner Scholarship (PLSA) is different than other state scholarships in that it allows parents to personalize the education of their children with unique abilities by directing money toward a combination of programs and approved providers. These include schools, therapists, specialists, curriculum, technology – even a college savings account.
The Gardiner Scholarship (PLSA) scholarship amount varies according to grade and county of residence. The average amount for most students in the 2016-2017 school year is $10,000, and is based on a matrix level of 253.
Annual Assessment Requirement

Florida Statutes requires a private school participating in the Florida Tax Credit Scholarship Program or the Personal Learning Scholarship Account Program to demonstrate academic accountability to the parent by annually administering or making provisions for students participating in the scholarship program to take one of the nationally norm-referenced tests identified by the Department of Education or the statewide assessments pursuant to Section 1008.22, Florida Statutes.
NORM-REFERENCED ASSESSMENT
CES administers the following nationally normed test:
Stanford Achievement Test, Tenth Edition (Stanford 10)
Norming studies that show dates of the studies, definition of the populations sampled, the procedure used to draw the samples, sample sizes, participation rates, and any weighting or smoothing procedure used to make the sample data better represent the population. Norming studies must have been conducted within the last 10 years, with 5 years being preferable.
STATEWIDE ASSESSMENTS
As an alternative, sections 1002.385 and 1002.395 allow participating private schools to offer and administer Florida's statewide assessments to all students who attend the private school in grades 3 through 10. A participating private school must submit a request in writing to the Department of Education by March 1 of each year to offer the statewide assessments in the subsequent school year.
CES does NOT recommend our students take the Florida State Assessment test as it's not an accurate assessment of a student's retained knowledge, and our curriculum does not identically parallel the state's curriculum, therefore the student would not be prepared to take their test.
CES Scholarships

As a not-for-profit, our revenue is primarily dependent on the school choice scholarships and supplements parents make toward our tuition.
Even though the availability of the scholarships tremendously helps parents pay private school tuition, the scholarships don't always cover the entire tuition. And because we serve predominately "low income" households who cannot afford our tuition, parents have to supplement the remainder of the full tuition rate.  Due to this shortfall, CES annually gives approximately $225,000 toward the tuition of our students.
CES is actively working with a grant consultant to assist in researching and obtaining grants, donations, and funding from various philanthropic entities who would be inclined to give toward our cause.  If you would like more information on how to support CES' mission, please call 904-652-1282 or contact us.