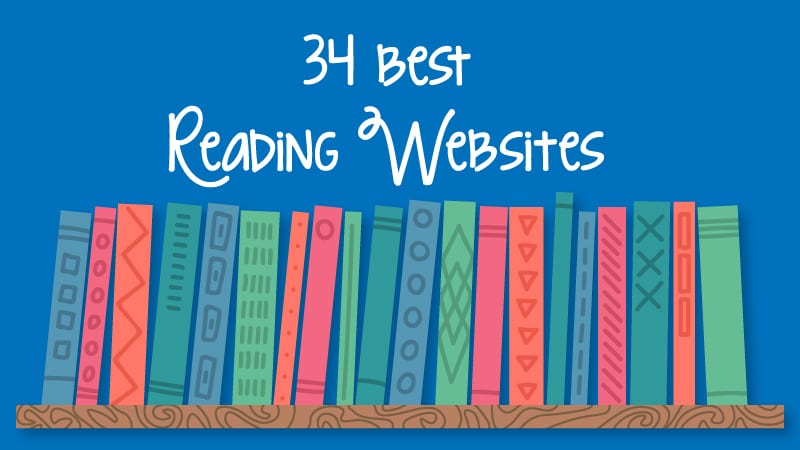 It takes just 15 minutes of reading practice to substantially increase reading ability. We dug through all the best reading websites out there to find ones that are intuitive and fun for practicing reading:
1. ABC Mouse
ABCmouse.com has a Step-by-Step Learning Path with more than 850 lessons designed to take kids through the progression of learning to read. Free for 30 days, PreK-Grade 2
2. ABCya
Reading practice along with phonics and games. $9.99 per month, K-Grade 6
3. Amplify Reading
Students encounter a series of personalized quests, emotionally engaging characters, and a narrative that intrinsically motivates and propels them forward. Free until the end of the school year, K-8.
4. Between the Lions
PBS reading website with read-along folktales and fables, clever song videos of letter sounds, and many more stories to capture kids' attention. Free, K-1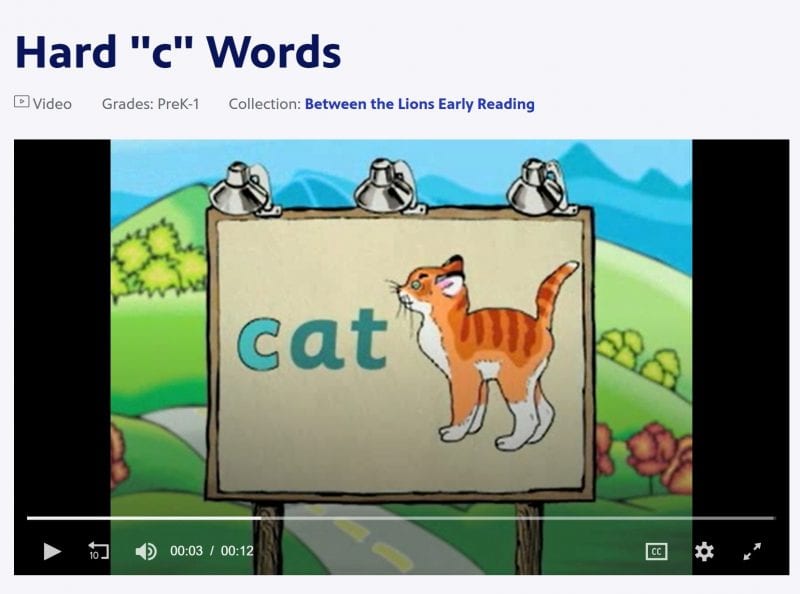 5. Biblionasium
Site for reviewing and sharing books makes reading a social adventure. Free, Grades 2-8
6. Bookshare
This fantastic digital library service helps kids with print-related disabilities read independently. Free and paid, PreK-Grade 12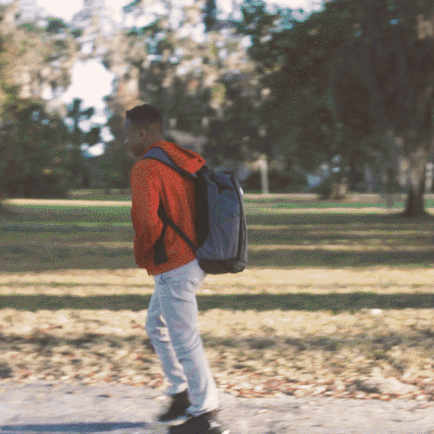 7. CommonLit
This library includes thousands of high-interest, standards-aligned lessons. You can search for texts by book, genre, grade level, literary device, and theme. Free, Grades 5-12.
8. Dogo News
Offers a variety of content covering current events, sports, science, technology, and more. Each article is kid friendly and contains links to definitions of words students may find complicated. Content is searchable by grade level or category and includes links to relevant national standards. Content is free to view.
9. Epic
This site has thousands of amazing books for K-5 including fiction, nonfiction, and so much more. Free, K-5
10. Fact Monster: All About Books
This fun site has all kinds of games and facts about books. Free, Grades K-12
11. Free Rice
This addictive site tests kids (and you!) on your vocabulary knowledge. They also donate free rice to third-world countries! Free, Grades 2-12
12. Harry Potter Reading Club
Any kids who love Harry Potter will adore this everything Harry Potter reading website. Free, grade 3-7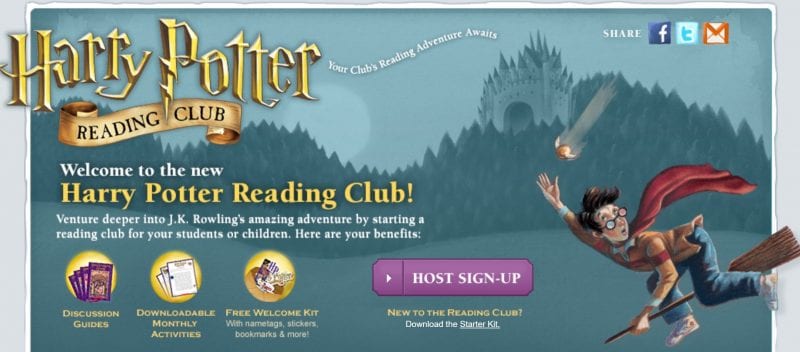 13. Inkless Tales
Stories, poems, games, and more. Free, K-Grade 5
14. Into the Book
Into the Book is a reading comprehension site that focuses on reading strategies teachers work on every day. Get practice using prior knowledge, making connections, questioning, visualizing, inferring, summarizing, evaluating, and synthesizing. Free, Grades K-6
15. Khan Academy Kids
Khan Academy is widely known for its free math programs and assistance, but they also have reading for kids as low as first grade. Free, Grades 1-12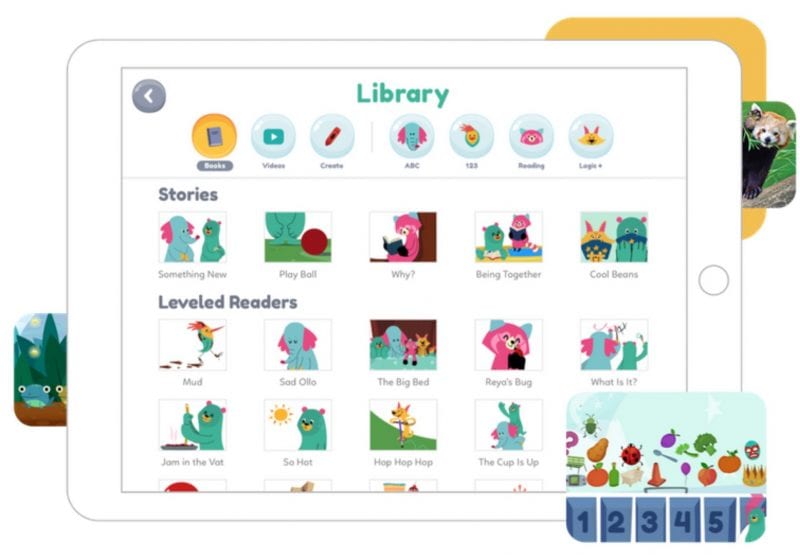 16. Owl and Mouse
Learn about the alphabet, including the shapes of letters and how to make them. Plus, other reading activities. Free, Pre-K-K
17. Oxford Owl
Phonics practice, spelling, and free eBooks. Free, 3-11 years
18. Reading Bear
Reading Bear teaches beginning readers vocabulary and concepts while systematically introducing all the main phonetic patterns of written English. Free, PreK-Grade 1
19. Reading Eggs
Phonics, spelling, vocabulary, and reading practice for emerging readers. Free 2-week trial, PreK-Grade 1
20. Reading IQ
This site had several thousand leveled books, including favorites like Curious George and the nonfiction National Geographic Kids titles. Teachers can sign up for free access, and each student has their own profile to help you set goals and ensure they are accessing reading materials at their personal reading level. Free one-month trial, K-7
21. Read Theory
Read Theory offers online reading activities for all ages and ability levels. The program adapts to students' individual ability levels and presents them with thousands of skill-building exercises that suit their needs. Free, Grades K-12
22. ReadWorks.org
Literacy lessons that include comprehension and short passages to analyze. Free, Grades K-12
23. Roy: Tale of a Singing Zebra
Guided reading and other reading games for emerging readers. Free, PreK-Grade 1
24. Spelling City
Spelling City has spelling lists, tests, games, and practice activities. It also has the same tools for vocabulary. Some features are free, $34.95 for family membership, Grades K-12
25. Starfall
Specializes in teaching children from preschool through third grade to read with the help of phonetics. Kids will learn songs to help them learn and have tons of practice putting it all together. $35, PK-Grade 3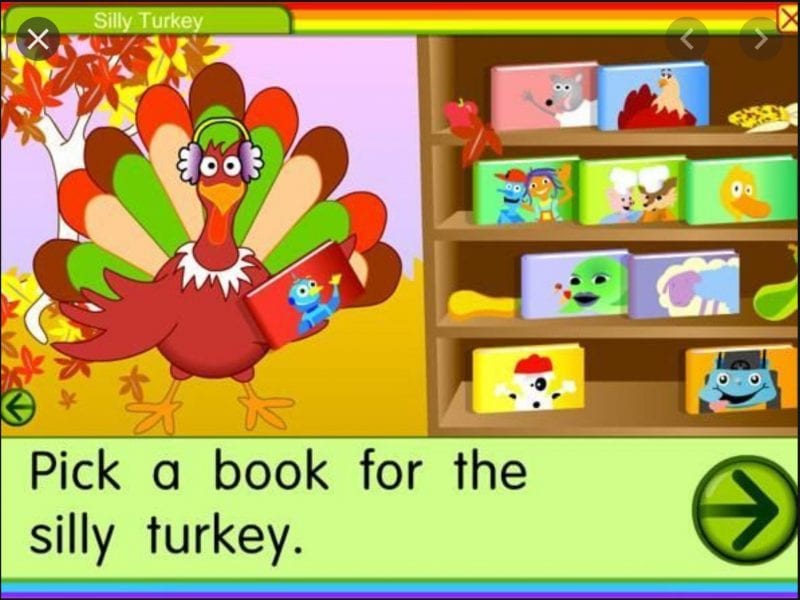 26. Storyline Online
Storyline Online has books on video and lessons aimed at strengthening comprehension and verbal and written skills for English-language learners. Free
27. StoryPlace
Teaching Kids News (TKN) was started in 2009 by a third grade teacher in Toronto and a classroom parent who worked as a journalist, with the goal of teaching students about what's going on in the world in a kid-friendly way. The site is updated weekly with current events for students in grades 2-8, crafted by a team of professional journalists and teachers. The site is completely free and includes an archive of over 900 articles and resources searchable by year, category and grade level.
Read-along site for younger kids with activities and free story videos. There are animated videos of stories and sing-a-long songs. Free, PreK-Grade 1
28. The Week Junior
They just launched a news and current events magazine for middle schoolers. They are currently sampling it for free to schools and have created a digital version for teachers to use in their remote teaching curriculums. Free, Grades: 6-9
29. Tween Tribune by Smithsonian
Lots of non-fiction articles on this site, and you can level it by Lexile (reading) level. Free, Grades K-12
30. Whooo's Reading
Whooo's Reading is a higher-level thinking alternative to multiple choice. Get your students writing about what they read. Free, Grades 4-8
31. Young Explorer Magazine
This amazing compilation of non-fiction brought to you by National Geographic Learning has been wowing kids for a long time. Many free issues, K- Grade 2
Source: WE ARE TEACHERS