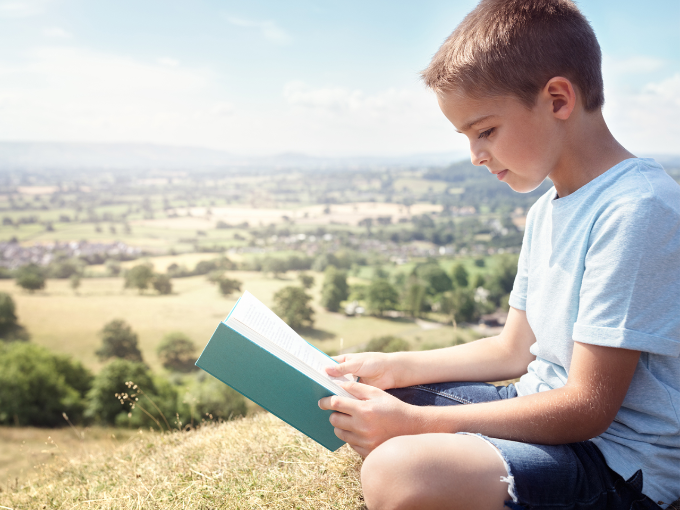 Just because school's out, it doesn't mean books should be returned to their shelves. Reading routines are an essential part of your child's development, and summer is the perfect time to make reading a regular part of the day.
Think about it: Without the pressures of a curriculum, homework, and after-school activities, your child has plenty of free time to explore the topics and genres they really want to read about.
"Summer is a wonderful time for leisurely, independent reading, and for children to consolidate what they've learned throughout the school year and make it their own," says Karen Baicker, executive director of the Yale Child Study Center–Scholastic Collaborative for Child & Family Resilience and publisher for Family and Community Engagement (FACE) at Scholastic Education Solutions.
Here are five tips to help your child enjoy reading this summer.
1. Refresh the reading nook.
Take it outside! Set up a comfortable spot near the pool or on a hammock in the shade. When it's too buggy outside, embrace the spirit of summer by building a reading fort or tent inside. Swap in different art, color, and lighting from winter to support a positive outlook on meeting summertime reading goals.
2. Pack a portable library.
The go-anywhere freedom of summer makes it easy to skip out on a daily reading commitment. Ensure your child always has just-right books to read at reach, whether it's in the car or on the beach, by packing a portable library of books, magazines, and anything else they will pick up.
Variety is key to encouraging reader engagement, not to mention a habit of reading widely.
3. Make car trips conversational.
Speaking of books on the go, you might be spending time on the road this summer as a family. While the car doesn't need to double as your child's off-season classroom, it's a prime place for starting conversations.
Whether that's reviewing what your child learned in the past school year or what they're excited for in the year ahead, or discussing what they like about their current reads, you'll be engaging your child's comprehension skills — and hopefully challenging them to draw conclusions and form opinions. After all, discussion is at the root of the classroom experience.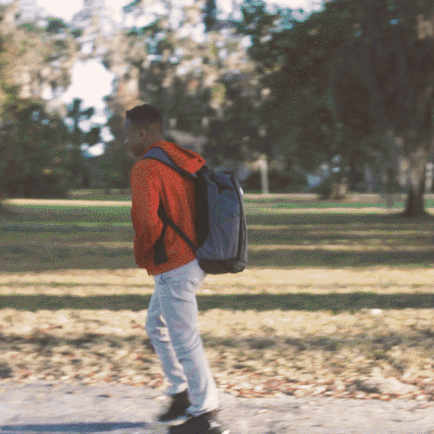 4. Relocate the bedtime read-aloud routine for sleepovers.
If you and your child have fine-tuned the art of the bedtime read-aloud, there's no need to drop the routine just because there's no school the next day. Consider this: If your child wants to stay up a few minutes later than usual to read, they can!
For children who'll be sleeping away from home, either at a friend's house or summer camp, encourage them to get others in on the reading. Children can take turns reading with their bunkmates or acting out scenes from their nightly read as a daytime activity.
If you're traveling as a family, consider ordering some books ahead of time for delivery to your vacation address. This fun surprise will enhance the holiday experience and give children extra incentive to reach their summer reading goals.
5. Add variety to your reading repertoire.
The end of the school year is a great time to gauge your child's progress, not just with reading but subject matter and topical knowledge in general. From these discussions you'll gain insight into their interests, which are always evolving. Keep track of the type of books and genres your child loves to read and ask them what they like most about them. Checking in with your kid frequently can help you guide them toward other materials — and formats — they'll take to most readily.
"Summer is ideal not just for choice in topics, but also for exploring different formats," Baicker says. "Try out graphic novels, audiobooks, e-books, magazines, picture books, and chapter books."
To show your support, help your child set a reading goal they can work toward in their months off. This could be a number of minutes spent reading per day (30 is the minimum suggested), or a number of books read per month.
Just like completing a task or chore around the house, achieving summer reading goals gives your child a boost of confidence at a time when they're not typically recognized for achievement. Your young reader will be surprised by how well the open-endedness of summer complements the limitless wonder found in books.
Source: Scholastic Parents