Here's the brutal truth about how to motivate kids to study – not all motivations are created equal. Most parenting methods such as rules, consequences, and rewards don't work because they create the wrong kind of motivation. Find out what motivates your child and how to effectively motivate them using 7 backed-by-research steps.
What Type Of Motivation Does Your Child Have
Motivation is the reason that underlines a child's behavior.
There are two main types of motivation: intrinsic and extrinsic.
Intrinsic motivation refers to doing an activity for its inherent enjoyment.
Extrinsic motivation refers to doing an activity, not for its inherent enjoyment but instead for a separable outcome.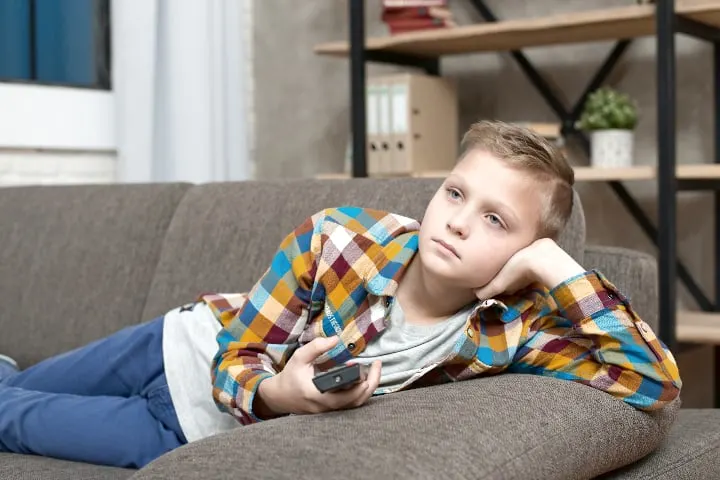 Although these two types of motivations may result in similar behavior, there are differences between intrinsic and extrinsic motivation in terms of qualities and sustainability of the behavior.
Studies have shown that when people engage in an activity out of intrinsic motivation, the quality of engagement and the results are both better.
In one study at the University of Rochester, researchers asked a group of undergraduate students to read an article and then record their emotions reading it. One week later, they tested the students' ability to recall the information. Students who found the article interesting or enjoyable scored better than other students who didn't in recalling and comprehending the information, even after accounting for their differences in verbal aptitude.
What Motivates Your Child And What Does Not
So, what motivates your child?
When it comes to motivating our kids, many parents use the "carrot and stick" approach, i.e. rules, consequences, rewards, or behavior charts.
Many people find quick success at the beginning, but it stops working after a while.
Even worse, sometimes it backfires.
Here is why…
When children are responding to the "carrot and stick", they are acting on extrinsic motivation.
We've already seen that the quality of behavior resulting from the extrinsic drive is not as good as intrinsic.
On top of that, you have to keep using the carrot and stick for the desired behavior to continue.
That is simply not sustainable in the long term.
But there is a third reason why this is not an effective way to motivate…
Using carrot and stick actually reduces a child's intrinsic motivation, if there is any at the beginning.
Many studies have shown that when a reward (e.g. ice cream or video games) or a controlling factor (e.g. punishment or privilege removal) is introduced, a person's intrinsic drive decreases.
In other words, if your child has some interest in an activity at the beginning, your carrot-and-stick "motivation" actually reduces your child's intrinsic motivation.
A child has to enjoy an activity to be intrinsically motivated.
External rewards, praises, and punishment will not inspire a child's interests to develop intrinsically.
It does the exact opposite.
Does that mean that our hands are tied and there is nothing we can do?
Not really. There is A LOT we can do to help our children succeed.
How To Use Extrinsic Motivation
If your child is not intrinsically motivated enough, we have to work with their extrinsic motivation.
Fortunately, not all extrinsic motivations are bad.
There are four types of extrinsic motivation. They lie on a spectrum of autonomy, from the least autonomous (externally regulated) to the most autonomous (integrated).
Among these four extrinsic motivations, integrated motivation is the most desirable form of motivation.
When people have fully identified and assimilated a cause to themselves, they develop integrated motivation.
So what does that mean?
That means a person has examined the cause and found it match their own values and needs. They can then internalize a cause and have self-drive.
Because integrated motivation has many similar qualities as intrinsic motivation, helping children internalize a behavior is a great way to inspire internal motivation.