Skip to content
Putting down a good book is hard—finding one shouldn't be. You don't want your students to stop reading because they can't find a good book to read, yet this may be a reality in your classroom: 73 percent of boys and girls surveyed said they would read more if they could find books they like.
Luckily, we want your students to read as much as you do, so we dug through the interwebs to discover the best resources for discovering new good books to read. Bring them into your classroom to empower students to read more.
The title says it all—What Should I Read Next is the perfect tool when students know a book they love and want to use that book to find the next selection.
Why It's Rad
This website uses the previous read to provide students with a list of related books to select from—all of which will take you to amazon.com for more information.
Another helpful tool on this website is the book's search terms, click-able words that describe themes and ideas from the book, that will lead you to more choices within that category. These terms range from generic, to book specific, to extremely specific. For example:
"ANIMALS, MYTHICAL / FRIENDSHIP / HUMAN-ANIMAL COMMUNICATION / SECRET SOCIETIES/ SOCIETY FOR THE PROTECTION OF MYTHICAL BEASTS (IMAGINARY ORGANIZATION)"
If your students want to find a new book, but don't have a specific book to start with, bring in Goodreads.
Why It's Rad
Head to their website and scroll down to "Search and browse books," where you can click on a specific category (i.e. "Children's") and you'll be presented with books that are "New Releases," "Most Read This Week," and "Popular." The findings can be broken down into additional subcategories as well.
When you students a book that their your interest, they can learn more about—Goodreads provides a summary, star rating, reader reviews, and "Readers Also Enjoyed" making it easier to not only to find new books, but see if others actually enjoyed the book as well.
Amazon isn't just a great resource for buying books, but it's also a great tool for your students to find good books to read.
Why It's Rad
Amazon's main job is to find products that the user may like based on the products they already like—so looking for books here is a no-brainer. Simply have students search a book they liked, click on the title, and then browse "Customers who bought this item also bought…"
The benefit of using Amazon to find a new book is that, as a well-known site for e-commerce user reviews are abundant, making them much more reliable. For example, "Holes" has 4,308 customer reviews. Editorial reviews, product details, and author information are also included so rather than just being an online marketplace, Amazon has become a resource for book discovery as well.
This reading log tool provides your students with a collaborative environment to recommend and find new books.
Why It's Rad
Students don't use Whooo's Reading to find new books—they use it to log reading and earn Wisdom Coins for reading more every day—but the Facebook-style newsfeed (class-wide only) provides ample opportunity for students to share and discover new books from peer recommendations.
Students can write book reviews, which their classroom peers see. They can also comment on the reading responses of friends with more book suggestions.
Finally, the mentors the students invite (parents, grandparents, aunts, ectc.) can also recommend books to students.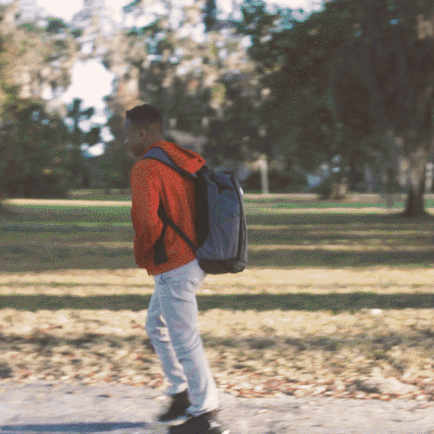 Another resource for using a favorite book to find a new book is YourNextRead.
Why it's Rad
YourNextRead shows your student's book in a web surrounded by similar titles. You can click from book to book, but selecting another title shifts the web to show books similar to the new selection. Students can use the website links to Amazon and Goodreads for more information.
Allreaders is a spectacular and unique resource for finding good books to read. Students can search by author, genre, plot, setting or character.
Why it's Rad
Unlike many other book suggestion websites, AllReaders is a great way to avoid judging a book by its cover—there are no pictures of any of the books.
However, what the website lacks in images, it makes up for in details. Each book profile provides a synopsis, highlights, plot and theme information, main characters, setting, and writing style.
The information provided is specific and gives the reader a better idea of the "nuts and bolts" of the book. For example, a 12 year old girl may want to read books about other 12 year old girls.
After searching, students can browse a list of "Books with storylines, themes & endings like [book you searched]". When searching Holes, The Skin I'm In is suggested. Rather than deciding whether or not to read the book based off the synopsis, students can scroll down and see the following information:
Tone: Thoughtful
Time/Era of Story: 2000+ (Present Day)
Main Character:
Gender: Female
Profession/Status: Student
Age: Teen
Ethnicity: African American
While this may be too much information for younger students, those in middle and high school might like the details.
Novelry uses common connections between books to provide you with suggestions for your new favorite book.
Why It's Rad
Novelry has an "Explore the Connections" feature that lists different themes, characteristics, and genres that are clickable and bring you to other books that fit that category. When browsing for books, students can sort the results further by classifying them as "Adult" "Young Adult" and "Children."
KidsReads is a tool provided by The Book Report Network, an online resource that features books of all different categories to help get new reading material on your radar.
Why It's Rad
KidsReads is focused on getting students excited to read by categorizing books in fun ways. Some lists of featured books include "Books on Screen" "Cool and New" "Historical Fiction" and "Ultimate Reading List"
In addition to providing book suggestions via these lists, book reviews on the site offer students a chance to dive deeper and think critically about what they read. This website also offers contests, a blog, newsletters, and author interviews, which all serve as ways for students to discover new books.
The Children's Book Council is an association "dedicated to supporting the [reading] industry and promoting children's books and reading," making them an awesome resource for finding books students will love.
Why It's Rad
Upon clicking "Find Books," students are presented with a list of unique book categories to begin their search. Some of these categories include, "Hot off the Press," "Seasonal Showcase," and "Outstanding Science."
Another noteworthy feature is their "Kid Lit News," which provides the latest in news relating to children's books, such as The 2016 What Kids are Reading Report.
Source: Whooo's Reading