Below you'll find our list of cool math games for students PreK through 12th grade which will give young learners an opportunity to explore fundamental number concepts, such as one-to-one correspondence, counting sequence, and computation strategies.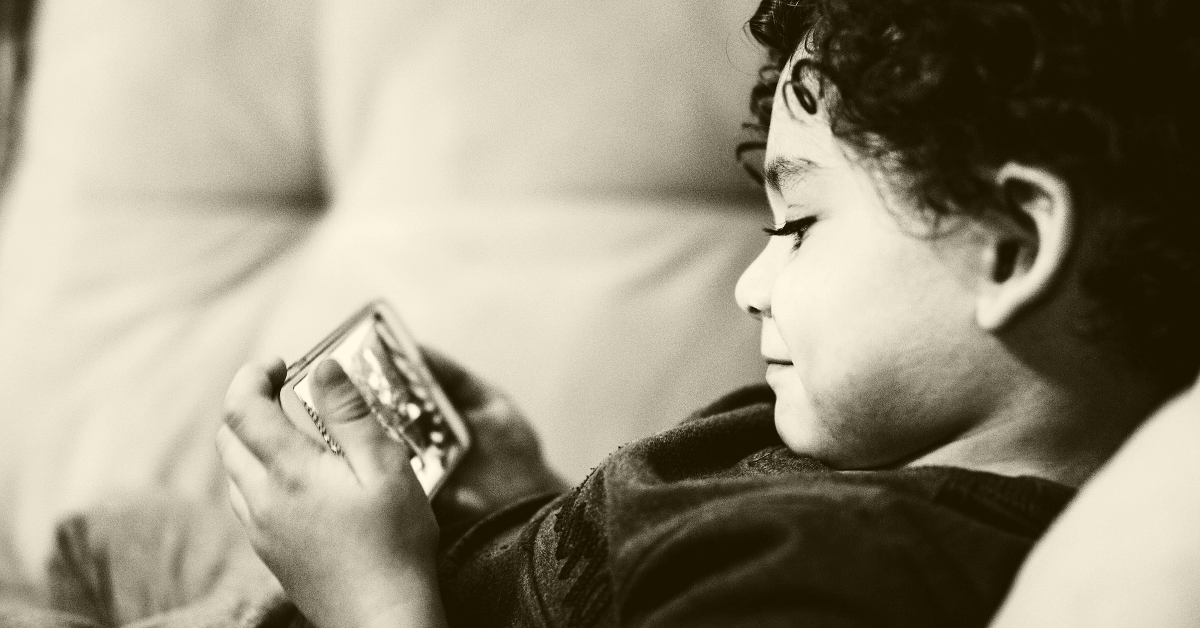 Fun and engaging games can also inspire learners to explore number combinations, patterns, place values, and other essential mathematical concepts.
Further, they can help deepen learners' mathematical reasoning and understanding. With the help of the following math games, tutors can help their students develop mathematical ideas and discover new patterns, strategies, and relationships.
Fun and cool math games for students pre-K through 12th grade
Now that that's out of the way, let's jump right into our TOP 50 math games for students Pre-Kindergarten through 12th grade!
1. BrainPop

Designed for learners in the elementary to middle school (PreK to 8th grade), BrainPop utilizes kid-friendly and entertaining video games to test learners' understanding based on what they have seen. The app records high quiz scores so learners can keep track of the videos they have watched and monitor their learning.
BrainPop utilizes video gaming to energize students for learning techniques.
Grades: PreK-8th
2. Khan Academy

Developed by Salman Khan, Khan Academy is suitable for PreK to 12th-grade learners. Learners have access to over 3,000 five to 20-minute learning videos on a range of academic subjects including math. Each learner has a custom progress dashboard that fills up with badges and energy points as the learner masters new skills.
Khan Academy uses personalized learning video and assets for all ages.
Grades: PreK-12th
3. DragonBox

Ideal for learners in grades K to 12th grade, DragonBox is a kid-friendly math game that focuses on teaching learners how to count, add, and subtract without imposing rote memorization on them. Rather than enforcing lessons on kids, DragonBox allows learners to experiment with numbers on their own to complete a picture.
DragonBox uses math apps and other resources for fun learning.
Grades: K-12th
4. Math Game Time

Designed for PreK to 7th graders, Math Game Time comes arranged in a convenient set of skills such as probability, fractions, and multiplication among other functions. This fairly simple game provides an engaging format for learners to practice what might otherwise be boring on a worksheet.
Math Game Time is sorted by subject, math games for fun and homework.
Grades: PreK-7th
5. Splash Math

Excellent for first to fifth graders, Splash Math Game lets learners practice Common Core math skills in a fun and entertaining way. This game makes it easy to track the learners' growth on specific math concepts.
Splash Math for advancement in confidence, skills and achievement.
Grades: K-5th
6. GeoGebra
Designed for 9th to 12th graders, GeoGebra makes algebra, statistics, geometry, and other mathematical concepts more meaningful and visual for learners. The application comes with an in-built worksheet or multiple-choice questions. The vast number of math simulations allow for creation, modification and near real-world learning experience.
GeoGebra is a calculator for graphing algebra, geometry, statistics, and more!
Grades: 9-12th
7. LearnZillion

LearnZillion cloud-based educational tool is designed for K to 12th-grade learners. The lessons are 3 to 5 minutes long and are in a wide variety of topics in math and English language. The program is super customizable making it possible for learners to choose the lessons they need to work on most.
LearnZillion is an educational program for K-12 blended learning.
Grades: K-12th
8. PBS Math Club

PBS Math Club offers a set of free videos that align with the Common Core standards for 6th to 8th-grade learners. Learners can view the videos as a whole or as "InstaCrams," which breaks the content down into short clips.
PBS Math Club is a video blog for middle school students covering Common Core Standards.
Grades: 6-8th
9. Numberock

Tailored for K to 5th graders, Numberock lesson plans incorporate singing, dancing, and sharing into every math concept. The program teaches unique DI mathematical concepts that make learning math extremely fun.
Numberock engages students with music videos about math.
Cool Math Games for Students PreK through 12th Grade
Grades: K-5th
10. Free Rice

A database of information and relevant quizzes, Free Rice provides a fun way for 3rd to 7th-grade learners to yank into a variety of topics while donating rice grains for the World Food Programme. This quiz site brings youngsters' attention to the state of global hunger through a wide range of interesting learning topics.
A math game where students donate rice grains for the World Food Programme.
Grades: 3-7th
11. Flocabulary

Designed with K to 12th-grade learners in mind, Flocabulary is ideal for introducing new concepts or helping learners memorize challenging mathematical rules and operations. This hip-hop themed tool makes learning and memorization quite fun.
Flocabulary uses hip-hop video songs and activities to teach math.
Grades: K-12th
12. eMathInstruction

Designed for 8th to 12th graders, eMathInstruction was founded on the simple premise that advances in the 21st-century technology can and should make learning mathematics more fun and enjoyable. The tool utilizes e-textbooks to teach algebra 1 and 2, trigonometry, and geometry in a fun and entertaining way.
eMathInstruction uses e-textbooks for algebra 1 & 2, geometry and trigonometry.
Grades: 8-12th
13. Buzz Math

Meant for 6th to 9th-grade learners, Buzz Math is a well-organized and interactive math learning resource with over 2,800 problems that learners can access and try to solve for free. Learners have the option of retrying the problems as many times as they wish.
Buzz Math provides high-quality math problems for middle school students.
Grades: 6-9th
14. Mashup Math

Mashup Math is a creative solution that aims to revive K to 8th-grade learners' passion and interest in learning math. The lessons can be aligned with common core standards for common core mathematical problems.
Mashup Math enhance K-8 students interest in math.
Grades: K-8th
15. Origo

Origo targets K to 6th graders with comprehensive digital and print practice materials. Learning materials are developed on a 4-stage progression math development approach for easy and fun learning.
Provides comprehensive digital & print practice materials to students K-6.
Grades: K-6th
16. Illustrative Math

Designed for 6th to 8th-grade learners, Illustrative Math has become a popular "go-to" resource for assessing students' understanding through videos, lesson plans, and Mathematical Practice.
Illustrative Math uses math problems, lesson plans & videos for problem solving.
Grades: 6-8th
17. Art of Problem Solving

Art of Problem Solving (AoPS) provides 2nd to 12th-grade learners with videos, puzzles, games, and quizzes. It also has its own school where learners can sign up, get grades, and complete a course for potential college credit.
AoPS focuses on math problems in video and other resources.
Grades: 2-12th
18. Funbrain

Designed for PreK to 8th-grade learners, Funbrain is a great platform for learners seeking to review mathematical concepts or reading stories. It is a great online resource where learners can learn and practice new concepts outside of the classroom environment.
Uses math games to enhance student learning.
Grades: Prek-8th
19. GregTangMath

GregTangMath provides K to 6th-grade learners a nice selection of math games, puzzles, and other lesson plans and resources. Each game comes with different levels and plays options.
Their focuses is on math games, puzzles and other lesson plans and resources.
Grades: K-6th
20. Math Central

This incredibly deep, ad-free platform, named Math Central, provides K to 12th-grade learners with safe mathematical resources and career information. The site is maintained by the students' faculty at the University of Regina, Saskatchewan, Canada.
Provides free resources for math studies and career information.
Grades: K-12th
21. Freckle Education

Freckle Education, a website (and app) for grades K to 9 provides standards-based concepts and skills in core subject areas. Its adaptive nature makes it ideal for student practice while its intuitive tutor dashboard ensures that standards-based instruction is as effortless as possible.
Freckle Education uses self-pace math questions, lessons, assessments & reports.
Grades: K-9th
22. First in Math

Developed in 2002, First in Math provides learners in the K to 8th grades with online resources that cover topics like addition, subtraction, division, multiplication, all the way to complex algebra. The program encourages skill development through competitive skill building and scoring games that provide deep practice with a series of challenging tasks.
Uses math game content for practice & capability for targeted proficiency.
Grades: K-8th
23. BeatCalc

Designed for 3rd to 8th-grade learners, BeatCalc helps students to memorize math rules and perform mental math tricks faster than they can do with the help of a calculator.
BeatCalc challenges students to perform math equations against a calculator.
Grades: 3-8th
24. Coolmath Games

Tailored for K to 12th-grade learners, Coolmath Games shouts "Math is fun!" with a rich collection of games, lessons, flashcards, tips, calculators, puzzles, definitions, links, and math survival kits. All lessons are complemented by games.
Coolmath Games offer a ton of math games for students K-12.
Grades: K-12
25. MATHHelp

Designed for 5th to 12th graders, MathHelp provides a range of online courses that engage learners with guided videos and practices. Lessons are grouped into easy to understand chapters with quizzes at the end of each chapter.
MATHHelp engages students with guided videos & practices with self testing.
Grades: 5-12th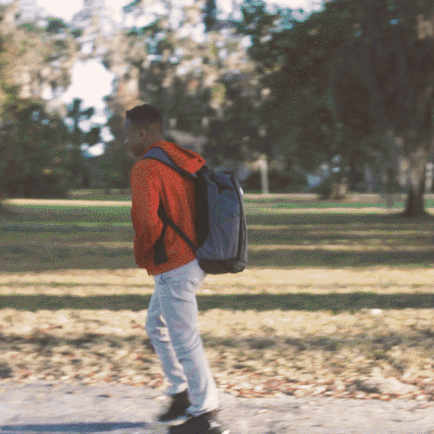 26. Mathalicious

Mathalicious teaches 6th to 12th graders math via trendy, real-world scenarios. Its wealth of high-interest topics put math in context for learners with its truly useful learning resources.
Middle & high school teachers learn Common Core Standard while teaching students.
Grades: 6-12th
27. Figure This!

Ideal for 6th to 8th graders, Figure This! is supported by the National Council of Teachers of Mathematics. It teaches learners how to project income growth, graph information, percentage estimates. Basically, it helps learners relate math to their lives.
Enlists families to learn math together through high-quality challenges.
Grades: 6-8th
28. Prodigy Software

Prodigy Software is designed for 1st to 8th graders. It provides a fun and fantastic way to keep learners engaged while learning critical math concepts. Learners progress both in their math skills and characters.
Prodigy Software uses math games in engaging ways to teach critical lessons.
Grades: 1-8th
29. Istation

This supplemental learning system, Istation provides PreK to 8th graders with a customized way for assessment, assets, and data. Its comprehensive resource is ideal for both on and off-screen learning.
Istation uses instruction in a personalized way for assessments, data & assets.
Grades: PreK-8th
30. Mathletics

A multi-award-winning math resource, Mathletics is designed for K to 12th graders. It aims to develop mathematical fluency, reasoning, and problem-solving skills with its engaging and resourceful tools.
Dive into Mathletics & learn state standards in engaging & resourceful ways.
Grades: K-12th
31. MobyMax

Designed for K to 8th graders, MobiMax provides personalized interaction to learners with its wide range of math, science, literacy, and social studies. The system comes with test-prep lessons, adaptive tests, motivational tools, and interactive whiteboard activities.
MobyMax helps by educating through personalized interaction.
Grades: K-8th
32. Woot Math

Woot Math empowers 3rd to 7th graders with lessons and numbers for adaptive learning. Learners can retake previous lessons as they learn new ones.
Combines numbers and lessons for adaptive methods equations.
Grades: 3-7th
33. Zearn

Designed for K to 5th graders, Zearn is a web-based math curriculum with live whole- and small-group instructions. Learners find independent formative and practice assessment activity rolled into one.
Zearn provides lessons in a personalized instruction.
Grades: K-5th
34. Quizlet

This online database comes with nearly 300 million study materials for 5th to 12th-grade learners. From personalized study sessions to game show-style competition, Quizlet adapts to every learner's situation.
Quizlet uses flashcards for learning and enhancing math skills.
Grades: 5-12th
35. Xtramath

XtraMath is a free math-fluency tool that provides K to 8th graders. It helps learners practice basic as well as complex math functions.
Use Xtramath for interactive arithmetic practices.
Grades: K-8th
36. Math Playground

Math Playground uses practice materials in game and puzzle formats.
This extensive collection of math games help 1st to 6th graders handle a variety of math topics like geometry, arithmetic, word problems, percentages, algebra, as well as logic. Teacher resources are available too.
Grades: 1-6th
37. ALEKS
Designed to 3rd to 12th graders, ALEKS provides a ton of flexible math learning materials for learners and teachers. Learners take an initial assessment to gauge their competency before moving on to the next learning stage.
ALEKS uses flexible educating systems to learn the needs of the student.
Grades: 3-12th
38. Mr.N365

Mr.N365 offers 1st to 6th graders with over 4,000 learning resources through games, modules, and print. Games and activities are organized by appropriate type, subject, and grade levels.
Mr.N365 provides learning practices through modules, print & games.
Grades: 1-6th
39. CueThink

CueThink introduces K to 12th graders to "thinklets." Each thinklet guides learners through four problem-solving steps: Plan, Understand, Solve, and Review. Students get to share ideas and collaborate as they solve problems for a fully engaging learning experience.
Challenges the mind through problem solving.
Grades: K-12th
40. Sheppard Software

Shepherd Software is a must see application for learners and tutors. Much of the site is developed with K to 6th-grade learners in mind. Each math topic is enriched with fun math incentives for optimum learner experience.
Sheppard Software excites the mind with fun math games.
Grades: K-6th
41. Desmos

This free and easy-to-use math graphing and teaching tool is designed with 9th to 12th graders in mind. It encourages learners to practice math skills while playing with math to express their creativity.
Desmos uses a graphing calculator & builder for math lessons.
Grades: 9-12th
42. PowerMyLearning

Tailored for grades K to 12, PowerMyLearning puts together free, curated learning activities and content from all over the internet. The depth of learning is almost staggering.
PowerMyLearning assists students in raising educational standards.
Grades: K-12th
43. Skoolbo

Skoolbo is an interactive math learning tool that lets K to 5th-grade learners earn rewards for completed math games. Its fast-paced adaptive quizzes keep learners from zoning out.
Skoolbo provides interactive math games with rewards for completed lessons.
Grades: K-5th
44. Dreambox

Designed for K to 8th-grade learners, DreamBox is an adaptive, interactive, self-paced application that comes with tons of engaging activities for students to learn and practice math skills.
Dreambox provides teachers resources & reports for lesson materials.
Grades: K-8th
45. Illuminations

Illuminations offer a wide range of interactive games, applets, and virtual manipulatives for learners in the PreK to 12th grade. All its standard-aligned resources are designed by the National Council of Teachers of Mathematics.
Illuminations provides interactive lesson plans & games.
Grades: PreK-12th
46. Math-Aids

Math Aids is designed for K to 10th-grade learners. It provides over 1,100 free math worksheets that cover more than 90 different math topics. New sheets are added on a regular basis.
Math-Aids uses math work-sheets for student education.
Grades: K-10th
47. Edgenuity

Edgenuity offers K to 12th-grade learners standard-aligned video-based resources. The program allows tutors to customize the curriculum for their learners.
Edgenuity provides web-based materials for supporting educational needs.
Grades: K-12th
48. Reflex

Designed for 2nd to 12th-grade learners, Reflex comes with eye-catching graphics, simple yet fun games, and a low cognitive threshold that hooks learners right away. The point system is a great motivation for most learners.
Reflex helps with math learning through interactive game play.
Grades: 2-6th
49. Toy Theater

Toy Theater provides interactive games teach K to 5th-grade learners the basics they need to learn simple math concepts like counting, adding, subtracting, multiplying, and more. Each game is designed to make learning as fun as possible.
Toy Theater uses interactive game-play for math studies.
Grades: K-5th
50. SumDog

SumDog is a web-based interactive learning program for K to 5th-grade learners. Its fun and motivating games and questions help learners love math.
SumDog uses math games to engage students in interactive learning.
Grades: K-5th
Summary
Math is one of the most important academic subjects for learners of all age groups. It is applicable in pretty much everyday routines. Online math games are a fun and creative way to add variety to learning this subject. They can be used to introduce, reiterate, reward, and even review concepts depending on the nature of the math game in question.
That completes our Cool Math games for students PreK through 12th grade.
Source: Classful