Skip to content
When students have difficulty comprehending what they're reading, not only could they have trouble in nearly every subject in school, but they miss out on the joy of exploring new worlds, traveling back in time, and solving mysteries alongside their peers. High-interest stories sometimes are motivating enough to read, yet some students continue to struggle when it comes to reading.
And the stats, unfortunately, show that reading scores could still use a boost. The National Assessment of Educational Progress (NAEP) compared 2013 national reading scores with scores from 2015. The NAEP found that there was not a significant change at the 4th-grade level, and the average national reading score was 2 points lower at the 8th-grade level. Clearly, we've got work to do and kudos to you for hunting down resources to assist your students!
Here are 11 free websites we think you'll find useful for reading comprehension.
This site, which is suitable for grades K-12, offers numerous reading comprehension exercises that are unique, colorful, and interactive. Exercises include:
Informational passages: These passages provide engaging information to students with a wide range of topics. They help students learn about intriguing subjects while expanding their vocabulary and improving their comprehension skills.
Short stories: Students read a short story and answer questions about the story's details. Each of the available exercises contains vocabulary and reading comprehension questions.
Materials on this site were created by a team of award-winning teachers, professional writers, and published authors. There are numerous engaging reading comprehension exercises for beginner, intermediate, and advanced readers—exercises that help them learn:
Logical inference
Conclusion-making
Sequential analysis
Deductive reasoning
Tonal awareness
Understanding of scope
They also offer critical reading comprehension worksheets that teach students how to think and read critically. Students read a passage and are then tested on what they read, vocabulary words, inferences, and more.
The sister site to EnglishForEveryone.org, ReadTheory features a ton of online quizzes. The game-like format of these interactive quizzes is designed to motivate students to work hard to "win" specific reading accomplishments. Exercises are tailored for students who are reading at the high school level or beyond, and help prepare older students for standardized tests, including the SAT and the ACT. According to the site, 7.4 million students have completed 130 million quizzes on ReadTheory to date.
ReadWorks is a nonprofit that aims to improve teacher effectiveness and student achievement. It houses hundreds of curated nonfiction and literary articles, along with reading comprehension quizzes and vocabulary lessons. The best part? It uses the most up-to-date research on literacy to inform its content.
This website pairs passages from classic books, like The Adventures of Tom Sawyer and Around the World in 80 Days, with different reading exercises and activities that ask students to answer questions about the text. Not only does this introduce classic literature to all students, but it breaks them down in a way that helps them better understand the material. You'll find a range of authors, poems, genres, and more—making it an ideal resource for all students.
Designed for K-8 students, this site offers hundreds of stories your students can read online, and many of these include reading comprehension worksheets you can print and use in class.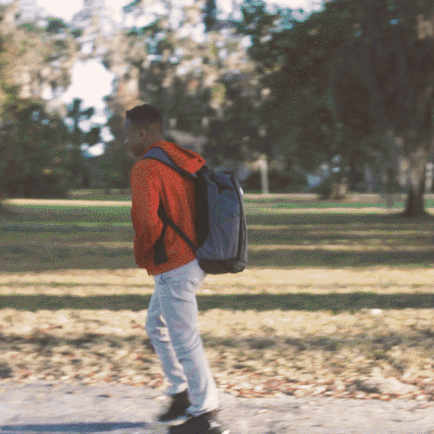 This website is especially useful for students whose native language is not English. There are hundreds of reading activities—including vocabulary quizzes, reading comprehension activities, and grammar lessons—to help your students master the English language. But although this website is geared toward ESOL students, it's also helpful for any student who struggles with grammar, sentence structure, and more. You'll find lesson plans, quizzes, and exam preparation to help shape your curriculum and, if you register, you're granted even more access to other free materials.
This website is great for early childhood educators looking to find reading comprehension exercises in a variety of genres. Super Teacher Worksheets offers reading comprehension exercises for students from 1st grade through middle school, and the content categories include biographies, fiction, nonfiction, poems, and more. It also offers some free reading comprehension exercises, but you're able to access more by purchasing a membership ($19.95 a year).
Looking for different types of stories and activities? This website has both. It includes reading comprehension exercises for poems, original stories, articles, and essays and also includes activities tailored to specific skills, like helping students learn antonyms, synonyms, and more. The site is best suited for students in 4th through 8th grade.
Here, you'll find over 2,000 downloadable reading assets that will absolutely help your students with reading comprehension. Filter search results by type (worksheets, games, activities, lesson plans, stories), by grade, and even by holidays and seasons. And again, no price to pay unless you want to join their premium membership, which gives you access to more features like a DIY worksheet generator and a progress tracker.
This website, supported by the National Council of Teachers of English (NCTE) and the International Literacy Association (ILA), is filled with high-quality practices in reading and language arts. Classroom resources include lesson plans with differentiation, online interactives, a mobile app for devices, scholastic calendar-based activities, and printouts. Teachers can also find strategy guides and upcoming professional development events. The media library also contains a collection of videos showing literacy in action, each under ten minutes long.
Addressing different types of literacy struggles
Although these online resources create more opportunities for students to improve their literacy skills, it's important for us as teachers to recognize the difference between reading difficulties and disabilities. As you may know, there are learning disabilities directly related to literacy, which can create stressful situations for struggling students in a traditional classroom setting. Using online resources provides another means of literary representation and expression.
Teaching reading can be challenging when trying to meet various students' needs. To better assist students, many teachers choose to advance their practice by earning a MEd with a concentration in Reading Interventionist or Adolescent Literacy. Both programs address our nation's literacy issue because as Concordia's alumnus Casmore Shaw says, "If they can't read, they can't progress" and his work with homeless students definitely attests to the way in which literacy really can open doors for our students.
Source: C room 241