Before schools actually shut their doors in response to coronavirus, Naomi O'Brien was anticipating how to help teachers discuss the growing global health crisis with students. A teacher with a decade of experience in kindergarten through second grade, O'Brien took this year off to have her second child but has continued to create educational materials that she sells through Teachers Pay Teachers. When the school where her friend and frequent collaborator LaNesha Tabb closed, the pair "dropped everything" to produce a free, child-friendly e-book on pandemics and COVID-19. "We wanted to put something out there to give kids information, so they didn't feel left in the dark," O'Brien said.
As teachers adapt to distance learning, they also take on responsibility for helping students understand why schools are closed in the first place. While explaining current events is familiar terrain, the rapid change, and potential for misinformation involved with COVID-19 add to the challenge. O'Brien, along with other educators and experts, offered guidance for teachers on how to discuss pandemic with students.
Address the facts in a calm, rational tone
Though some parents may want to shelter their kids from the news, it's important that young people learn what's happening in the world from trusted adults, according to Jamie Howard, a senior clinical psychologist in the Anxiety Disorders Center at the Child Mind Institute. When communicating with students, Howard said educators should name the elephant in the room, but be thoughtful about how they frame the situation: "A lot of times kids will think things are worse than they are. You have a responsibility to correct any misinformation and allay any fears."
Children might think they're staying home because of immediate danger, but prevention and social responsibility are more accurate explanations, Howard said. For the youngest learners, "You want to explain that it's more about being helpers." Such framing can provide a healthy counterweight to the fearful tones children may encounter online or on TV.
O'Brien said that she and Tabb chose not to talk about death or compromised immune systems in their "What Is a Pandemic?" e-book but focused on basic explanations and what students can do to stay safe. For example, they knew that with schools closed, children might want to visit friends, so they defined "quarantine" and why it's important. They also included historical context on pandemics "to let kids know that this has happened before, and people have gotten through it, to give them a little bit of hope."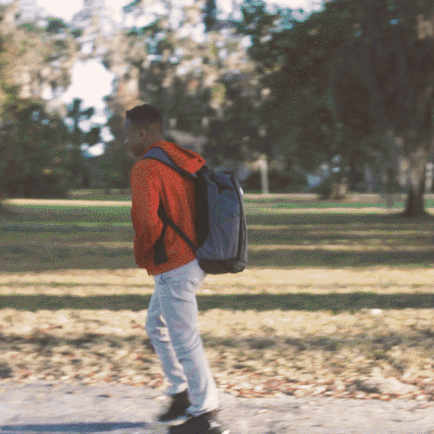 Address the facts in a calm, rational tone
While working on the e-book, O'Brien asked a friend what her children wanted to know about COVID-19. The second- and third-grader were concerned about how to protect themselves from infection, so the e-book concludes with two pages answering the question, "So, what can you do?"
Similarly, educators doing distance learning can let children's questions and concerns drive conversations about coronavirus. "They're going to have questions and you can't just pretend like nothing's happening," O'Brien said. "We always say, 'Facts over fear.' And make it age-appropriate, of course."
Teachers also may have to address xenophobia and anti-Asian discrimination when answering student questions. A coronavirus teaching guide published by the anti-hate organization Facing History and Ourselves recommends providing students first with facts about the virus, then opportunities to explore examples of coronavirus-linked racism and to reflect on the consequences of discrimination.
Check in on students' emotions
O'Brien said teachers should assess how much their class can handle when discussing coronavirus and check in on their feelings consistently. From disrupted routines to health worries to family stress to missing friends, coronavirus has created many reasons for anxiety and stress among young people. Teachers can provide a safe space for students to express those feelings, and they should be sure to validate those emotions, according to Howard.
Such check-ins can occur during video meetings, phone calls and emails, or through "Today I'm feeling …" writing prompts. Narrower questions can also be useful as students digest specific information about coronavirus. Several pages in O'Brien and Tabb's e-book, for instance, include "Turn and Talk" prompts that can be adapted to assess not only student understanding but emotional reactions to the facts.
Promote news literacy
As educators discuss coronavirus with students, it's also an opportunity to teach news literacy, according to Kelly Mendoza, Senior Director of Education Programs at Common Sense Education. Rumors and hoaxes about coronavirus have spread rapidly, and young people need the skills to filter fact from fiction.
Mike Caulfield, a digital literacy expert at Washington State University, has developed a site applying his SIFT model for "information hygiene" to the coronavirus. SIFT stands for "Stop, Investigate the source, Find better coverage, and Trace claims, quotes and media to the original context." According to the site, these skills can be learned in less than an hour. Common Sense Education also has a curated list with dozens of resources for teaching and learning about news literacy.
Stay informed but be mindful 
While it's important for educators to keep up with the latest information from reliable sources, such as the Centers for Disease Control, the World Health Organization and public health departments, the barrage of breaking news can be overwhelming. Teachers should set limits for themselves and help students do the same, Mendoza said. "It's not saying don't be informed, but when there's breaking news we tend to just be glued to our screens and that's not a healthy thing."
One way to help students think critically about screen time, Mendoza said, is through a four-question framework for media balance, which asks:
What media am I consuming?
When am I consuming it?
How much am I consuming?
How does it make me feel?
Students can track those questions over a few days. Teachers can then facilitate discussions on students' observations