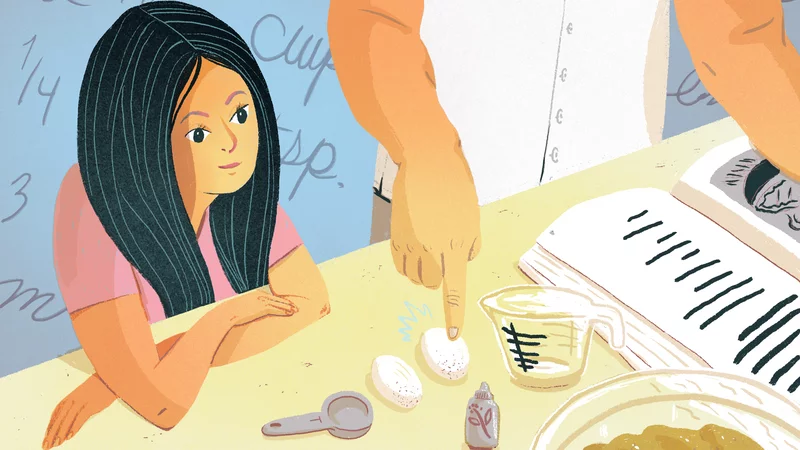 Does math make you a little nervous? You're in the majority.
The phrase "number anxiety" was first coined by researchers back in the 1950s. By some estimates, as high as 93 percent of Americans feel some degree of math anxiety.
In 2012, about 30 percent of high school students reported that they felt "helpless" when doing mathematics problems.
For many people, math fears can be traced back to elementary school, and specifically, to timed tests and forced memorization, says Stanford University professor Jo Boaler. "Neuroscientists have shown recently that for people with math anxiety, a fear center lights up in their brain — the same as when they see snakes and spiders — and the problem- solving center of the brain shuts down," Boaler says.
But what can we do as parents to improve our kids' attitudes towards math?
We sat down with Rosemarie Truglio, the senior vice president of curriculum and content at Sesame Workshop, to learn.
She says, "math is everywhere." It's embedded in everything we do. So with a little awareness, she says, by sharing everyday activities, playing and interacting with your child, you can familiarize them with math concepts without undue pressure.