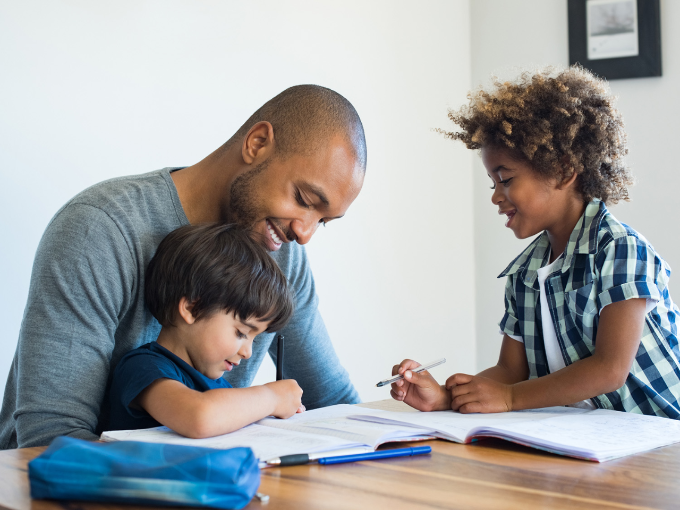 Even children who enjoy doing homework can lose their enthusiasm for it over the course of the school year, and find ways to stall or avoid doing it. But after-school study time is important, both for reinforcing the day's learning and for lending structure to your child's day.
"Homework isn't just about academics," says Karen Burke, SVP of Data Analysis and Academic Planning, Scholastic Education Solutions. "It can help students create routines and build responsible behaviors."
Playing cop rarely works — micromanaging and nagging only make kids feel incapable or frustrated. Instead, think of yourself as a coach and cheerleader.
"Generally, the idea of homework should be to help students set goals, build independence, and practice applying the knowledge they are gaining," says Burke.
To help you get there, we asked teachers and parents to share their strategies for solving the most common homework struggles. These 10 tips will bring harmony back into your homework routine, whether your child is a kindergartner or 5th grader, perfectionist or procrastinator.
1. Do It Early
Give your child a time frame in which to get down to business. In your household, this may be before or after extracurriculars.
Work with your child to identify the time when their energy and focus are at their peak. This gives your child some control over their schedule. (Some kids need a longer break after school, and others need to start right away to keep the momentum going.)
However, plan on 5 p.m. being the latest they can start their homework.
2. Phone a Friend
From kindergarten onward, kids should have a list of three or four classmates they can call on when they forget an assignment, or even just to ask a question. Study buddies can provide motivation for each other to get the work done.
3. Collaborate to Build Confidence
When kids don't understand a concept right away, they may feel like they're not smart enough and start to shut down, says Sigrid Grace, a 2nd grade teacher in Michigan.
Short-circuit negative thinking by sitting down with your child and figuring out the first problem in the assignment together. This should help jog their memory to complete the rest. Then, heap on the praise: "You did a great job on that one! Try the next one now."
4. Change the Scenery
Sometimes something as simple as changing up their workspace can boost a child's motivation and, in turn, their confidence. If your child has been working alone at a desk or designated study nook, perhaps they'd be more comfortable doing their homework in a public area, like the kitchen table while you're preparing dinner.
Conversely, if they've been working in a high-traffic part of the house, they might need a more private space in which to focus.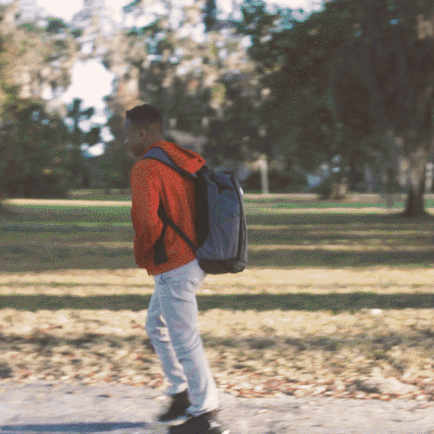 5. Keep the Positive Feedback Coming
Younger kids need instant feedback, so it's okay for parents of young grade-schoolers to correct mistakes, says Grace, the 2nd grade teacher. Follow this up with specific praise about what your child has done well.
6. Leave the Room
"Kids who drag things out are often doing so for your attention — they're enjoying the interaction on some level," explains Grace. "Avoid joining in."
If you must stay in the room, have your child work in a spot that's farther away from whatever you're doing.
7. Beat the Clock
Sometimes procrastinators just need a jump-start. If that's true for your child, try this:
Set a timer for five minutes and have your child work as quickly and steadily as they can until the timer goes off. At that point, they can choose to take a short break or keep going — many kids continue.
"Racing against a timer gives kids an external sense of urgency if they don't have an internal one," says Ann Dolin, a former educator.
However, a timed work session is not an excuse for sloppy work. Make sure your child reviews theirs before submitting it.
8. Plan, Plan, Plan
To get the most out of your days, include every appointment — from sports practice to meals to reading time — on a big calendar or schedule log and stick it in a central place where every member of the household can see it.
If you know that certain nights present a conflict with your child's homework schedule, you can ask for the week's assignments upfront and work with your child to decide the best times to complete them, says Cathy Vatterott, a professor of education at the University of Missouri-St. Louis.
"Teachers will often work with you on this, but most parents are afraid to ask," she says.
9. Let 'Em Vent
If your child is resisting doing their homework — or worse, is tearing up over it in frustration — soothe any pent-up worries by letting them complain. Listen, empathize ("Wow, that is a lot of work"), and state their feelings back to them ("You sound upset").
Once your child feels understood, they'll be more likely to accept your suggestions, says Dolin — and better able to focus on what needs to be done.
You can also help by talking to your child about what they remember from class and steering them to the textbook. If they're still lost, have them write a note to the teacher explaining that they don't understand.
Get ready for your child to go back to school with our guide — it's full of recommended books, tips to help if your child is struggling with homework, and more resources for starting the year off right.
Source: Scholastic