Plenty of parents are looking up apps and games for their kids to pass the time — and help keep the peace. Parents may be averse to hearing whines of "I'm bored!" But they also don't want to just stick a screen in front of their kids and have them veg out and get mush-brained. That's where the best — most fun and educational, that is — apps for kids and teens come in.
This is our top 10 list of the kids-app hits out now that the whole family will love — and that will spark imaginations of all ages. Don't miss these.
Monument Valley
Monument Valley is a fantastical world of mind-bending puzzles that, although created for kids ages 7 and up, will definitely leave teens and adults alike spellbound. Using geometry, Princess Ida goes on an adventure through impossible architectural designs and surreal landscapes of gorgeous art. This is a thinking game for sure, but it's one that everyone in your family will fall in love with.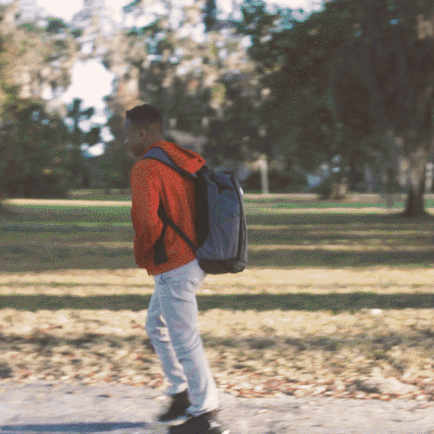 IY.org — Creative Challenges
Looking for an app to get you up and moving? GoNoodle is it, and it's free. Beloved by kids and trusted by parents everywhere, GoNoodle gets you jumping, singing, and dancing along with fun videos and silly songs like "Peanut Butter In A Cup" and "Banana Banana Meatball." Get your whole family's blood pumping and faces smiling.
Duolingo
Duolingo is a fun, game-like language skills app that teaches users to speak in up to 22 languages. Now, the whole family can learn conversational speaking skills in a foreign language. The lessons are short and encourage users to put the app down after some time practicing. If you're looking for something that's educational, doesn't suck up an entire day of zombie-like play, and will give your family something cool to do together, then Duolingo is right up your ally.
The Robot Factory by Tinybop Inc.
The Robot Factory is a STEM game for kids to explore engineering through creative play by building, testing, and collecting fun robots. The game has millions of possible combinations for building robots that kids will love — and parents will love the fact that, as their little scientists are hard at "play," they will be soaking up some pretty great lessons in physics.
BBC Civilisations AR 
The BBC has created its first-ever Augmented Reality app — and it's for kids! Here, parents and kids can both use virtual reality to learn about historical events and artifacts — like an ancient Egyptian mummy from the Torquay Museum and fine art from the National Museum of Wales. Think of this as a world-class museum that fits in the palm of your hands.
Sparkle Stories
Parents of little kids who get super wound up and wild will love this soothing podcast app for kids. It aims to tell stories that help calm the nerves of little ones. With over 1,200 stories in the Sparkle Stories library, there is sure to be something for everyone.
Toca Nature
You may already be familiar with the Toca Boca suite of amazingly colorful and educational apps for little kids, but Toca Nature might be one of the brand's best. Kids are encouraged to explore and build their own imaginative natural landscape — and then watch as animals interact with the world they built. Although this app is geared toward little kids among the kindergarten set, adults have been known to be equally absorbed in the sweet Toca Nature world.